With a passion for inductance
TPE Schmelzer was established in 1969 as Manfred Schmelzer GmbH. Over the many years, the company has developed into a leading manufacturer of wound components, transformers, and industrial products.
MS Schmelzer Transformers brings this specialist knowledge to the corporate group from its headquarters in Nimburg. This leads to development of a pronounced service orientation with integrative process expertise and transparency.
TPE Schmelzer stands for innovative, fast, and reliable performance that is sure to satisfy any customer requirements. First-class quality and technological implementation are exercised on a daily basis, helping make customer wishes a reality. The services offered and skills on hand are also regularly extended to ensure the best possible results.
TPEG – OUR DESIGN FOR YOUR SUCCESS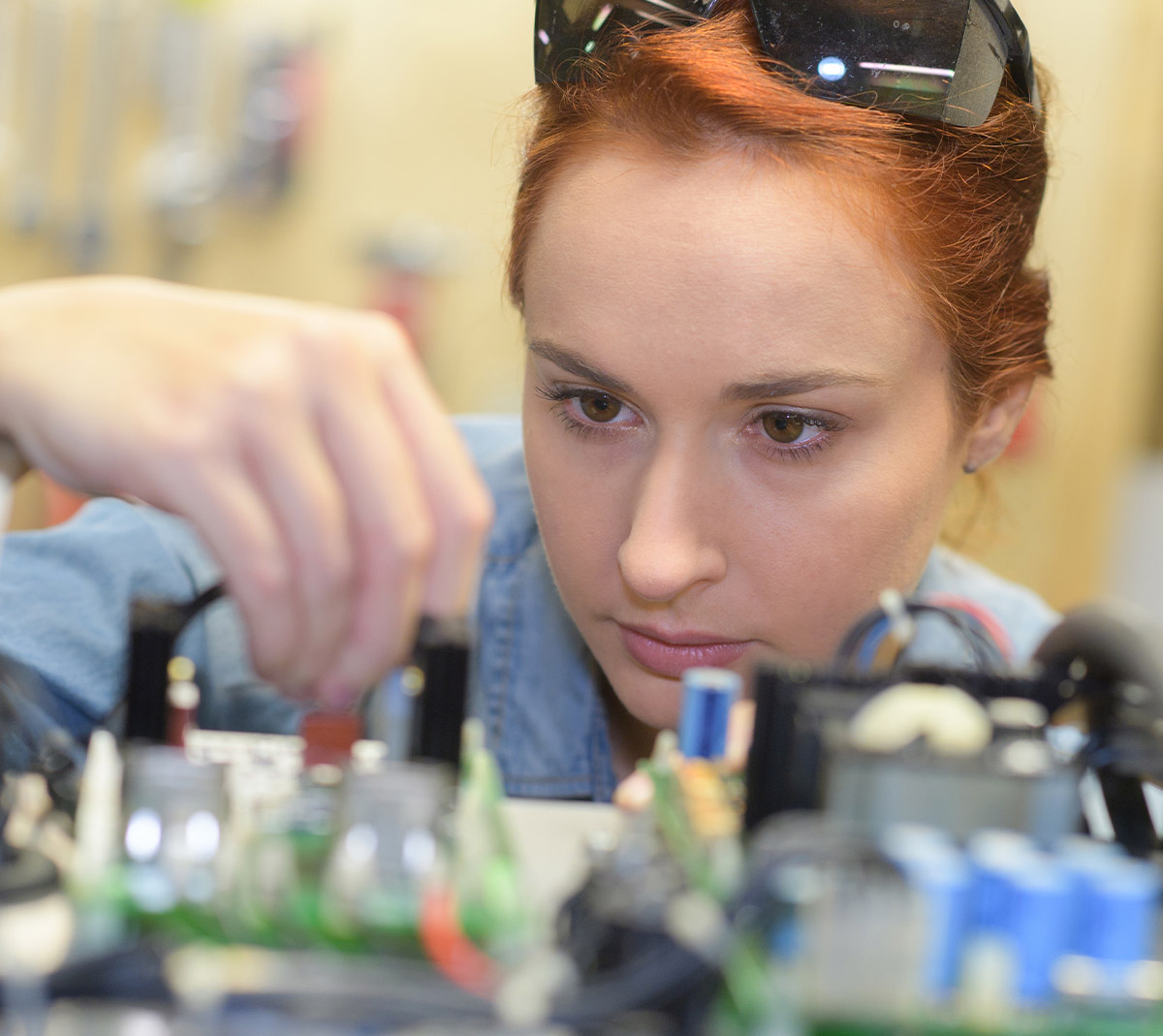 Tailor-made components and prototyping
TPE Schmelzer specializes in the manufacture of transformers, HF transmitters, coils, chokes, and other model ranges. Not only does the company supply tailor-made components, it also supports customers right from the initial idea, through development, presentation of samples and prototypes, all the way up to serial maturity. The latest development tools, as well as production and testing technologies are used to perform these tasks as a way of ensuring high-grade serial production at the end of the process.
From the very beginning, company founder Manfred Schmelzer placed great emphasis on being a flexible and capable partner that offers customer-specific magnetic components. The company's objective was and is to facilitate high-grade and creative solutions with excellent price-performance.
While small series are often still manufactured on site in Teningen, the majority are produced affordably in India, Tunisia, and Estonia.
POSITIONS CURRENTLY AVAILABLE AT TPE SCHMELZER
WE UNDERSTAND YOUR REQUIREMENTS, BECAUSE WE KNOW YOUR MARKET