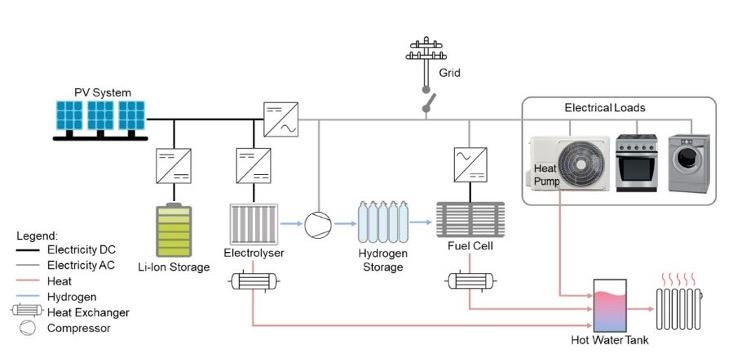 TPEG can support your Photovoltaik projects
Photovoltaik and/or wind energy mixed with H2 generation system, storages and fuel cell can successfully be implemented in all of scale projects (residential, C&I and utility scale). Especially energy-efficient systems for C&I as zero export energy configuration can significantly reduce dependency and used gas and electricity costs. An interesting publication: https://www.pv-magazine.com/2022/03/29/designs-for-solarstoragehydrogen-systems-in-buildings/
Nowadays, conventional batteries can not successfully provide sufficient energy to heat and for electricity used in our offices as well as production halls or just our in residential buildings.
Tech Power Electronics Group can support your projects by dedicated power electronics devices, converters or components.
Do you think of that kind of solution or you need support on the design or concept of the system as whole or some part of it, you are invited to contact me directly. #energy #electronics #batteries #hydrogen #greenbuilding #greenenergy #photovoltaics
Many thanks to our Sales Manager Jan Zimon for this interesting article.