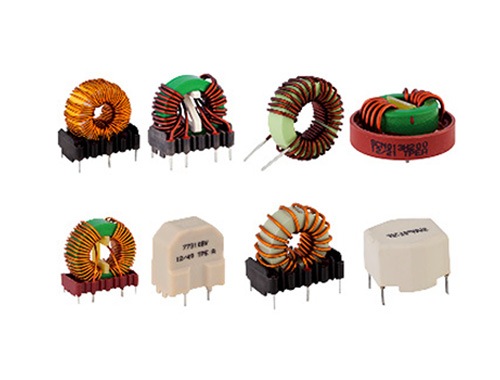 TECH POWER ELECTRONICS CAN OFFERA LOT OF POSSIBILITIES FOR ANY KIND OF INDUCTORS EITHER FOR INPUT FILTERING, OUTPUT STORAGE OR GENERAL PURPOSE INDUCTORS. WE DEVELOPED A STANDARD RANGE OF PRODUCTS FOR POWER ELECTRONIC APPLICATION ESPECIALLY POWER CONVERSION WITH A RANGE OF COMMON MODE CHOKES FOR INPUT FILTERING AND STORAGE CHOKE FOR OUTPUT CURRENT FILTERING ON SWITCH MODE POWER SUPPLIES.
We use high standard quality material for our magnetic circuits to assure high performance to our products and different possibilities for cases and mounting.
Our engineers are open for custom designed products, don't hesitate to follow our "custom design" button to send your requests directty to our design center if you don't find any "standard component" covering your needs.