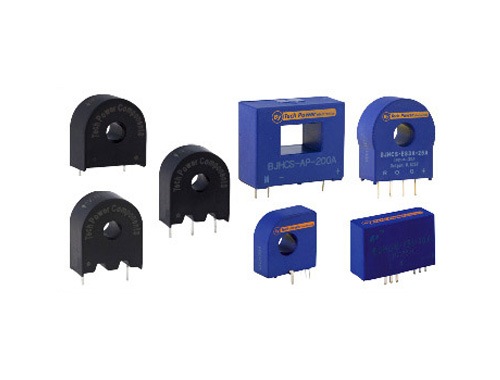 TECH POWER PROPOSES A RANGE OF CURRENT SENSORS FOR GENERAL PUROPSE CURRENT MEASUREMENT.
One range for 50Hz applications very high accuracy in NANOCRYSTALLINE MATERIAL (PN: SCTNxxxx).
One range for high frequency applications in
SWITCH MODE FREQUENCY up 10 20A from 20kHz 10 200kHz
(PN: SCTFxxx).
And a range of HALL EFFECT SENSORS for switching modes and
direct-currenl possibilities, open or closed loop regulation
for accuracy oplimlzalion.