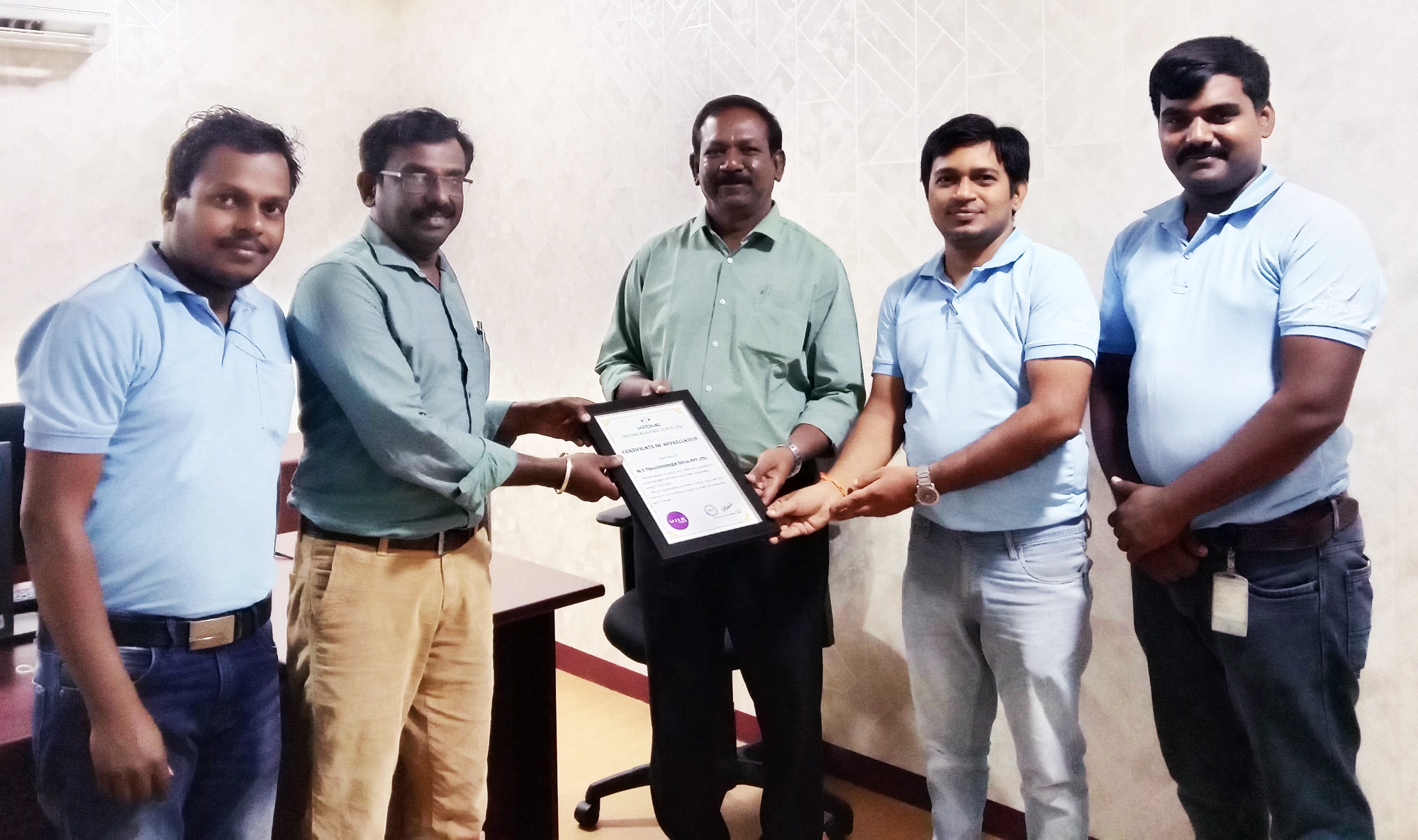 TPE INDIA receives "Certificate of Appreciation" from IATOME ELECTRIC PVT LTD
TPE India has received a "Certificate of Appreciation" on 5th July 2022 from one of it's esteemed customer IATOME ELECTRIC (I) PVT LTD, Coimbatore for the efforts on its excellent performance and services rendered. They also appriciate our efforts on timely supply and quality of the products.
IATOME Electric (I) Pvt Ltd., is providing Power Electronics Engineering & Design Solutions to its customers. They are sepcialised in X-Ray Generators, High Voltage power Supplies and customised Power Conversion Equipment for over a decade.
TPE India is supplying various Magnetic Components such as Flyback Transformers, Buck & Boost Transformers, HV Pulse Transformers, Inductors and Common Mode Chokes from their inception.
Congratulation to our team in India.